CATEGORY: Caravans and Trailers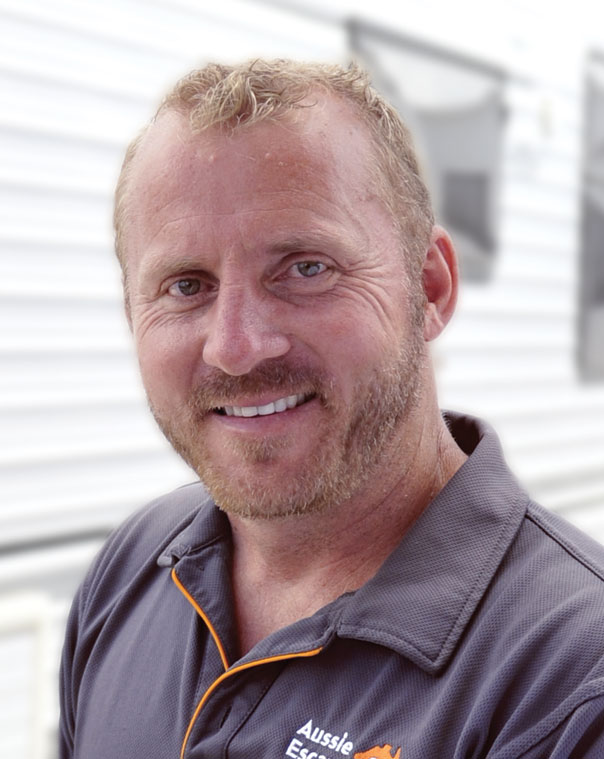 Andrew Bruce –
Managing Director, Aussie Escape Caravans
ADDRESS:
41 South Pine Rd, Brendale     
PHONE:
3205 7738
WEB:
www.aussieescapecaravans.com.au
CARAVAN HEAVEN
Aussie Escape Caravans really is a family owned and operated business and employs 15 staff including 7 tradesmen in the Caravan workshop.
Over the past 15 years, Aussie Escape Caravans has grown steadily and the relocation to 40 South Pine Road Brendale in May 2016 saw the business expand to include a Caravan Superstore, Caravan Sales Yard, Caravan Storage and a new workshop.
Caravan Repairs and Service – Aussie Escape Caravans are one of Brisbane's leading Caravan Repair and Service facilities. Our dedicated team of professional caravan fitters and repair specialists can take on any job no matter how large or small.
Caravan Superstore – In Caravan Heaven there is a Superstore full of everything you need for your Caravan, Camper Trailer or Motor Home.
Caravan Sales – If you're looking for a pre-owned caravan and don't know where to start, drop in to Aussie Escape Caravans, we sell a range of preowned and preloved Caravans, we also take vans on consignment.
Tow Bars Huge range of tow bars and accessories to suit most vehicles. We fit Tow Bars and related accessories and lights