CATEGORY: Industry & Tourism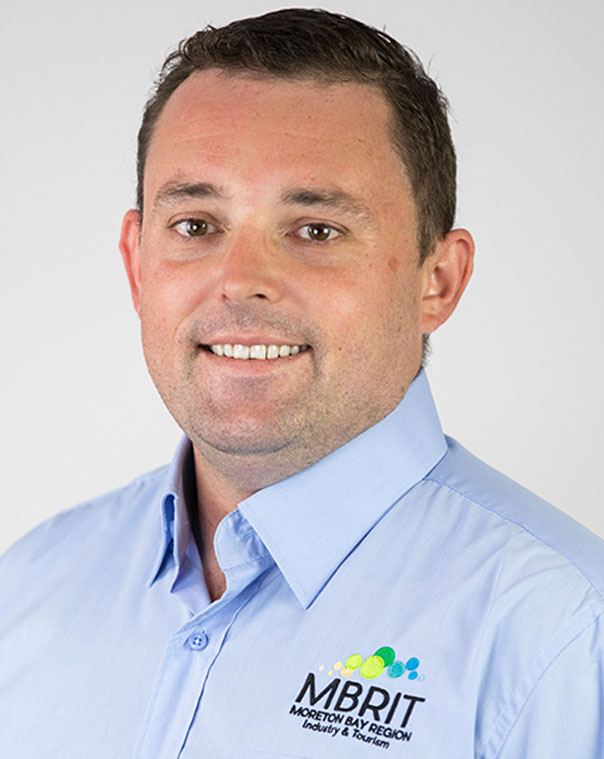 Steve Butler
Regional Innovation Coordinator
ADDRESS:
55 Miller St, Kippa Ring QLD 4021     
PHONE:
3897 4909
WEB:
businessmoretonbayregion.com.au
visitmoretonbayregion.com.au
ESTABLISHED BY INDUSTRY FOR INDUSTRY
Moreton Bay Region Industry & Tourism is the official Destination Management Organisation for the Moreton Bay Region, which works collaboratively to provide leadership in preparing for and delivering a dynamic path of growth and prosperity for the Region.
Stay up to date with what is going on in the Region via http://www.businessmoretonbayregion.com.au/ & https://www.visitmoretonbayregion.com.au/
Steve's role within MBRIT is the Regional Innovation Coordinator for Innovate Moreton Bay. Innovate Moreton Bay is a new initiative for the region, backed by Advance Queensland's Advancing Regional Innovation Program (ARIP).
Follow the Innovate Moreton Bay Facebook Page for more information, and join the Innovate Moreton Bay Facebook Group to stay up-to-date and get connected
Steve is happy to answer any question you may have in regards to MBRIT & Innovate Moreton Bay.