Industry and Manufacturing
CATEGORY: Infrastructure access solutions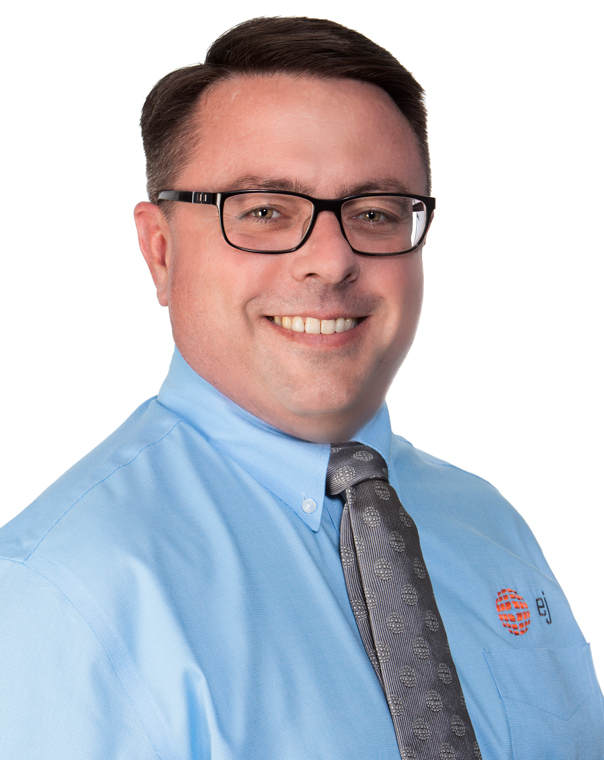 Simon Bottomley –
Managing Director

ADDRESS:
2/354 South Pine Rd, Brendale     
PHONE:
3216 5000

WEB:
www.ejco.com
ACCESS SOLUTIONS
EJ is the leader in the design, manufacture and distribution of access solutions for water, sewer, drainage, telecommunications and utility networks worldwide.
EJ offers the broadest range of high-quality infrastructure access solutions. Our distribution coverage continues to expand into new markets. As an entrepreneurial family-owned company, we have a long, successful heritage of meeting change with innovation.
Since our founding in 1883, we have grown by providing access solutions to meet the demands of the world's growing infrastructure. Fueled by innovation, our design, manufacturing and distribution processes continue to evolve—creating solutions that provide an unparalleled customer experience.
PRODUCT LINES
STREET CASTINGS

Manhole Frames and Covers
Curb Inlets and Frames
Utility Castings
Airport and Port Authority Castings
Tree Grates
Trench Grates
Drainage Grates
DURALAST® Deteactable Warning Plates
FABRICATED PRODUCTS
Grating
Riser Rings
INFRA-RISER® AdjustmentRisers
Aluminum Access Hatches
Custom Fabrications
WATER PRODUCTS

WaterMaster® FireHydrants
FlowMaster® RW Gate Valves
Valve Boxes
Meter Boxes
INNOVATIVE ACCESS SOLUTIONS

Captive Hinge Grates/Covers
ERGO®and ERGO® XL Access Assemblies
Ductile Hinged Hatch Access Assemblies
5624 Heavy Duty Hinged Grates
SELFLEVEL® Access Assemblies
REVOLUTION® Access Assemblies
ERMATIC® Modular Covers
Multi-Leaf® Hinged Covers
CAMPRESSION® Access Assemblies
Composite Access Covers
INNOVATIVE FEATURES
LOCKEO® Security Feature
Mechanical Strut Lift Assist
Cam Lock
EONLOCK® Designs
EPIC® PickBar
MPIC® Multi-tool Pick Bar